Planting hope in new pastures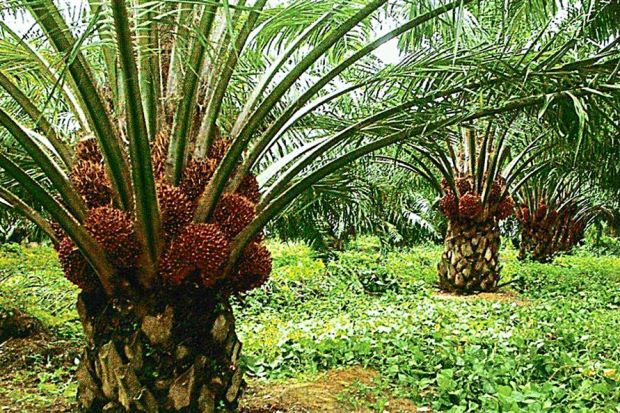 ---
Pastoral poser: The palm oil industry is currently facing an acute labour shortage and hopes to attract Malaysians to work in its plantations. — Bloomberg
THE Covid-19 pandemic has affected the rice bowls of many Malaysians. Some have lost jobs while others face salary cuts – the fallout from the movement control order (MCO) as the government sought to minimise the impact of the pandemic. The youth are especially hard hit.
An agrarian call is growing to meet their employment needs.
The palm oil industry, for one, invites interested Malaysian workers, especially those whose jobs and income were affected, to work in the sector which is currently facing an acute labour shortage.
"We are keen to hire Malaysians if they want to work. Perhaps post Covid-19, many people will be out of a job. We are keen to recruit them but the issue is whether Malaysians want to work in this sector, " says Malaysian Palm Oil Association (MPOA) CEO Datuk Mohamad Nageeb Ahmad Abdul Wahab.
In Malaysia, a plantation labourer's work is seen as a 3D job – "difficult, dirty and dangerous" – which is why attracting local workers has proven to be a challenge.
While Malaysians may not want to do work like harvesting, Mohamad Nageeb says that there are other options available like tractor drivers, fertiliser application and spraying.
The MPOA represents 70% of the privately-owned palm oil planted areas in Malaysia, which makes up approximately 40% of the total planted palm area.
"We are always open and offering Malaysians work. They can walk into any plantation anytime and there is always a job for a Malaysian, " says Mohamad Nageeb, adding that the cost to hire foreigners is higher and industry players would prefer to dip into the local labour pool.
Even before Covid-19, Malaysia's plantation sector was already facing a shortage of workers.
As the world's second biggest palm oil producer, Malaysia relies on foreigners for more than 80% of its palm oil plantation workforce, mostly from Indonesia, Nepal, Bangladesh and the Philippines. Palm plantations account for 18% of Malaysia's total agriculture area. The country's overall plantation sector, including palm, is in need of about half a million more workers on top of the estimated 220,000 locals and 265,397 foreigners currently employed.

Mohamad Nageeb: 'We are always open and offering Malaysians work. They can walk into any plantation anytime and there is always a job for a Malaysian.'
On the other hand, Malaysia is projected to see an unemployment rate of between 3.5% and 5.5% this year due to the impact from Covid-19. As of March, 610,500 people were without jobs, a 17.1% increase from last year.
Mohamad Nageeb says there is concern that there will be even fewer workers post-MCO as many foreign hires will be returning to their home countries amidst uncertain international immigration policies caused by the pandemic. This is compounded by the fact that the palm oil industry has not received any workers from overseas over the past three months, also due to border restrictions to curb the spread of Covid-19.
Mohamad Nageeb predicts that this shortage of workers may cause the industry to lose 10-20% of potential palm oil production. Bloomberg reported last week that this production loss could be worth about US$2.8bil (RM11.9bil)
While the administrative side of palm oil plantation, from executives to supervisors, is fully staffed by Malaysians, Mohamad Nageeb says that the difficulty lies in recruiting locals to carry out harvesting, fertiliser application and general work.
A plantation worker can expect to earn a monthly salary of between RM1200 to RM3000, says Mohamad Nageeb. Additional benefits include free housing, utilities and transportation. Mohamad Nageeb estimates the value of these benefits to range between RM500 to RM1,000 per worker per month.
There is also further opportunity for wages to be increased by introducing more automation.
"If the government can assist us in mechanising and increasing automation, the potential income of each worker can maybe be raised to RM4000 to RM5000 per month, " he says.
"If the sector can be automated to increase productivity, individual workers can earn a higher salary. We need to reach that level to attract more people to come into the sector. We are working towards that, " he says.
Kuala Lumpur and Selangor Fruit Farmers Association (KLSFFA) chairman Jeffrey Choong believes that one way to encourage locals to enter the agriculture sector is by ensuring future career growth.
This can be done by providing training with the long-term view of turning local workers into entrepreneurs.

Choong: 'Our first choice is always to hire Malaysians, but many locals are not able to keep up with the physical demands of the work.'
"With good training, they can learn on the job and know how the industry operates. In the future, the company provides them land and they can become bosses. This way, they will be interested to join, " Choong explains.
Automation in agriculture will likely draw in locals as many youths are keen to work with new technology like drones for spraying and state-of-the-art irrigation systems, says Choong.
"Perhaps after Covid-19, more will choose to go into agriculture. We have had a few locals approach us for work. Many people have lost their jobs, and if they are interested, we welcome them with open arms into the industry, " he says. "Our first choice is always to hire Malaysians, but many locals are not able to keep up with the physical demands of the work."
The good thing about working in agriculture is that there is job security, says Choong, who explains that there will always be demand for food produce regardless of the state of the economy.
Farm worker salaries start at minimum wage (RM1100 outside major cities) and can earn up to RM2,000 with overtime. Locals are also given more allowances, says Choong.
Another suggestion by Choong is for the government to allocate land closer to the main roads for agriculture and establish a one-stop farming, training and processing centre in all states. This would be a great improvement to the sector as presently most farms are in jungle areas. Not only will it make transportation easier, but it will also attract potential local workers from nearby villages.